Radars Furuno FAR-2117 / 2127 / 2137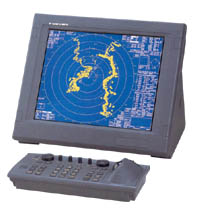 Advanced signal processing for improved detection in rough sea.
LCD display with clear representation.
Designed to comply with SOLAS carriage in bearing frequencies for vessels up to 10,000 GT.
Up to four radars can be interswitched in the network without an extra device.
Automatic plotting/tracking of 100 targets manually or automatically acquired.
Easy operation by customizable function keys, trackball/wheel palm module and rotary controls.
Low spurious magnetrons meeting ITU-R unwanted emission standards.
Displays up to 1000 AIS equipped targets.
Control unit with a full keyboard.
Improved characteristics of target detection.
Type approval from RMRS.
Replies to the demands:
IEC 60936-1 for vessel radars
IEC 60936-2 for radars HSC
IEC 60872-1 for ARPA
IEC 60872-2 for ATA
IEC 60945 general demands
IMO MSC.64 (67) Addition 4
IMO A.823 (19)
Technical specifications
Parameters, function
Values
Antenna type
XN-12AF (X-BAND, 4') 1,9° х 20°
XN-20AF (X-BAND, 6.5') 1,23° х 20°
XN-24AF (X-BAND, 8') 0,95° х 20°
SN-30AF (S-BAND, 10') 2,3° х 25°
SN-36AF (S-BAND, 12') 1,8° х 25°
Speed of rotation
X-BAND: 24 or 42 turns/min
S-BAND: 21 (50 Hz), 26 (60 Hz) or 45 turns/min
Transceiver frequency
X-BAND: 9410 МHz +30МHz
S-BAND: 3050 МHz +30МHz
Output power
FAR-2117 - 12 kW
FAR-2127 - 25 kW
FAR-2137S - 30 kW
Display type
23,1"" colored LCD, SVGA 1280x1024 pixel
Dimensions
470 х 353 mm
Effective diameter
340 mm
Echo's color
Yellow, green or white in 32 combination
Scale intervals of range
0.125, 0.25, 0.5, 0.75, 1.5, 3, 6, 12, 24, 48, 96 nm
Intervals of range ring
0.025, 0.05, 0.1, 0.25, 0.5, 1, 2, 4, 8, 16 nm
Minimum range
30 m on a scale 0,75 nm
Minimum target range detection
30 m on a scale 0,75 nm
Accuracy of ring range
0,20%
Working mode
True course, true north, relative motion
Map
1500 points to create coastlines, own ship safety contour, isolated
underwater dangers, buoys, traffic routing systems, prohibited areas,
fairways as required by IMO
Heading sensor
Furuno GPS compass SC-60/120 is recommended as gyro reserve
Acquisition
100 targets (for instance, manually 50, automatic 50)
Tracking
Automatic tracking of all acquired targets in 0.1-32 nm
Guard zone
2 zones with width 0.5 nm
Past positions
5 or 10 past positions at intervals 30 sec., 1,2,3,6 min
Speed vector length
True or relative 30 s., 1, 3, 6, 12, 15, 30 min
Collision warning
CPA limit 0.2 to 10 mile: TCPA limit 0-99 min
Trial maneuver
Dynamic or static, with selected delay time
AIS functions
entering necessary data
Map
1500 points to create coastlines, own ship safety contour, isolated
underwater dangers, buoys, traffic routing systems, prohibited areas,
fairways as required by IMO
Power supply:
Processor
24 VDC или 115/230 VAC 50/60 Гц
440 VAC, 50/60 Гц (преобразователь)
Display
24 VDC или 115/230 VAC 50/60 Гц
440 VAC, 50/60 Гц (преобразователь)
Antenna
230 VAC, 60 Гц или 115 VAC, 60 Гц, 230 VAC, 60 Гц
440 VAC, 60 Гц (преобразователь)
A scope of delivery
Display unit MU-201CR
Processor RPU-013
Keyboard RCU-014
Trackball RCU-015
Antenna with cable, 15/20/30/50/100 m
Power supply PSU-007 for FAR-2137S
Standard spare parts and mounting tools
RMRS certificate