Catalogue of production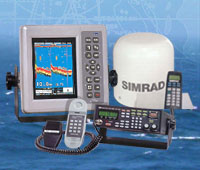 Simbia engineering company, as before, remains the main developer, producer and deliverer of trawl sounders, trawl catch sensors, cable winches and other equipment for trawl catch on the territory of Russia and Baltic states.
Delivered equipment is guaranteed to be installed at the vessels, start-up works, presenting to Register, warranty and service maintenance. Works are done considering individual requirements in any port of the world at the customer's option.
Archive [Show]
Company products
«Simbia» much and fruitfully collaborates with famous abroad companies, making joints work–shops aiming to integrate Russian and foreign technique in sphere of marine electronics. Our production and production of our partners is submitted in the following sections: