High and Medium frequency sonars Sonic KCS - 3000/3500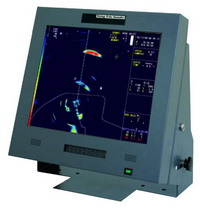 Power is not the only quality needed to achieve good search results. Integration of all the following features satisfy professional skippers, such as real effective power, minimized side-lobe, stabilization, and a precise display of the target.
Different display modes can be selected depending on the distance, fish type, and fishing methods
Desired image processing methods can be selected
Unnecessary side-lobe is minimized to the lowest possible level
User-friendly miniaturized controller
Advanced TX/RX stabilizing function
Strong, stable hoist unit with guide rings
Reliable stainless cover for protecting transducer
Advanced sectional image
Easy in reading and control system menu makes work with a sonar comfortable and quick.
Technical specifications
| | |
| --- | --- |
| Parameters, function | Values |
| Display section | LCD TFT 19", 21" color display |
| Frequency: | |
| KCS-3000 C | 24 kHz |
| KCS-3000 D | 28 kHz |
| KCS-3500 G | 43 kHz |
| KCS-3500 H | 50 kHz |
| Display resolution | SXGA (1280 x 1024) |
| Display colors: | |
| Sonar image | 32 color display |
| Character | 4 color display |
| Marker | 2 color display |
| Display modes | Head-up, north-up, and true motion (*External signals are necessary) |
| Additional modes: | |
| Stabilization | 20 degree c ompcnsation |
| off-center | enlarged 1.5 times in a desired direction |
| Simultaneous screen modes: | |
| Vertical section screen | 1 direction, 2directions, enlarged screen |
| sonar 2 dire section | lengt hwise, crosswisc, memory image, audio image, sonar enlarged screen, multiple screen, fish finder image |
| Ranges: | 150, 200, 250, 300, 400, 500, 600, 700, 800,900, 1000, 1200, 1400, 1500, 1600, 1800, 2000, 2500, 3000, 4000, 5000 |
| Pulse width | 0,5 - 200 ms |
| Receiving method | Super heterodyne method, real-time beam method, and forming method |
| Transmission method | OMNI transmission/special transmission method |
| Tilt angle range | 20° - upward, 60° - downward |
| Section detection range | 0 - 60° downward |
| Beam: | at 3dB |
| Transmission | Horizontal 360° x 10° |
| Receiving | Horizontal 14° x 12° |
| Additional functions: | Interference elimination, signal oroccssing, clutter, TVG, AGC, memory card, and auto tilt angle functions |
| External signal input: | NMEA 0183 : GGA, GLL, VTG, HDT, HDM, HDG, MTW, DBT, DBS, MWV, MWD, CUR |
| Hoist unit stroke | KCS-3000 LL = 1500 mm, KCS-3500 LL= 1000 mm |
| Power supply: | |
| Processing | Single-phase 100 - 200VAC, 50/60 Hz, and 400VA |
| Receiving | Single-phase 220VAC, 50/60 Hz, and 600VA |
| Sending | 3 phase 220VAC, 50/60 Hz, and 3000VA |
| Hoist unit | 3 phase 220VAC, 50/60 Hz, and 750VA |
| Dimensions and Weight: | |
| Display I-125 | 477 x 450 x 210 mm, 14Kg |
| Control panel RC-17 | 246 x 158 x 46 mm, 1Kg |
| Processing PRC-52 | 280 x 450 x 388 mm, 21Kg |
| Transceiver SR-62 | 600 x 697 x 450 mm, 97Kg |
| Transceiver SR-65 | 600 x 697 x 450 mm, 97Kg |
| Power unit P-79B | 215 x 335 x 153 mm, 12Kg |
| Hoist unit M-94C-LL (KCS3000) | 690 x 3510 x 714 mm, 550Kg |
| Hoist unit M-97C-LL (KCS3500) | 600 x 2880 x 530 mm, 280Kg |
| | |
A scope of delivery:
Display
Control panel
Processor unit
Transceiver unit
Power unit
Hoist unit
A set of mounting tools